First his celebrity guest hosts said that he was "taking a well-earned vacation" and that he would be back in the fall.  Well it's almost October and stilll there is no sign of TCM's great host Robert Osborne.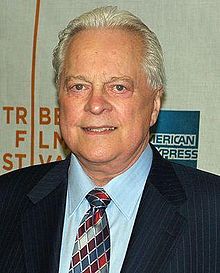 Tonight, a new guest commentator, a film archivist, was interviewed my film critic Leonard Maltin.  We expected Mr. Osborne to be back by now.  Tonight was a totally new segment and not seeing Osborne was strange indeed.
Several weeks ago I published a story which came directly from Robert Osborne's Facebook page.  http://thedamienzone.com/2011/09/12/tcms-robert-osborne-issues-public-statement-on-facebook/
Well, weeks have gone by and not a peep from, for or about Robert Osborne.  I don't like the quietness.  Guest hosts have  even stopped saying, "the vacationing Robert Osborne."
TheDamienZone really misses Robert and if he's not coming back, we wish him only the best, but if he is indeed coming back, we are so thankful that he's well enough to get back in front of the camera.