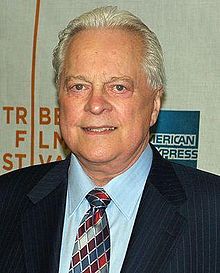 After months of rumors and conjecture, Turner Classic Movie's Robert Osborne has issued a personal statement on Facebook.   Sounds like Mr. Osborne is doing just fine.    Below is what Mr. Osborne posted today on Facebook via TCM's Facebook page.
A message from ROBERT OSBORNE to the TCM community: "I want to thank everyone for the great messages you have sent while I've been on my summertime break from TCM. I've been having a wonderfully restful vacation and I do look forward to being back with enthusiasm this fall. I also give heart-felt thanks to all those generous guest hosts who've been filling in so well for me. To them, and to all of you in the TCM family of viewers, a deep, low bow." -Robert Osborne
The Damien Zone had to add the quotation marks because whomever it is that runs that TCM Facebook page, does not know how to punctuate properly.  NOTE TO TCM:  I am available to take the job of running your Facebook page — I know how to punctuate.