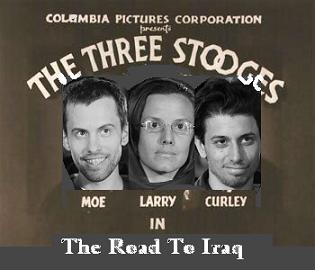 The three misfits who caused an international pain in the ass, are back in the news, if only to further enhance the truth that they are, and always will be, misfits of the highest order. 
I imagine that the warmth of attention the "hikers"received when they were released from an Iranian jail, has cooled off, so now they left home again to join the circus — the Occupy Wall Street circus.
Get a load of what these total a-holes are blubbering about at their local misfit chapter of Occupy Wall Street. 
The three American hikers – Josh Fattal, Shane Bauer and Sarah Shourd – freed after being imprisoned by Iran, addressed the Occupy Oakland camp Monday night and said they supported recent hunger strikes in California state prisons to protest conditions in isolation units and excessive gang security measures.
This writer knew instinctively that the "occupy" movement would lure in these three loathsome, mindless, and publicity hungry useful idiots.  Misfits are the bait and the OWS movement is the hungriest fish in an ocean full of malcontented misfits!  Imagine the stupidity — the extreme dumbness — and the nerve — THE NERVE — to suggest that prison security in the USA is too excessive.  Imagine the chutzpah — can you?  I sure can. 
These three horror shows need to be sent back to Iran — but only after they spend one night as  prison guards — the lone prison guards —  in warlord gang detention where the security measures have been eased.
I must say, without any hesitation or reserve, that Josh Fattal, Shane Bauer and Sarah Shourd are the three biggest tools in the USA.  They represent, in my opinion,  EVERYTHING that is wrong with the USA today.  They are undignified, pushy, and misguided to such an extent that even an expert in cult deconditioning psychology could never bring them back to some semblance of normalcy.
Kindly do not feel sorry for them with the naive notion that their imprisonment in Iran did this to them — NO! They were like this before and that's how they got themselves into the Iranian mess in the first place. 
It's nice to be liberal and progressive — but not the way these three do it.   Pay attention to me because these three stooges have only just begun to wreak havoc in their mousy way — you'll see.