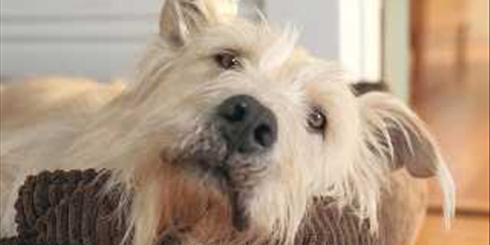 Dear Damien
I don't like the commercial where the doggie can't sleep and he has trouble trouble trouble trouble and then he can't find his bone,  I feel sorry for the doggie and I want them to stop showing that commercial on TV because the doggie is cute and he should not have trouble.  Can you help me?
Alicia – Age 8 – Wichita, Kansas.
I agree with you Alicia and I think we should just turn off the the TV when they show this worried doggie.   You're a nice little girl and I will see what I can do to help that sad doggie.