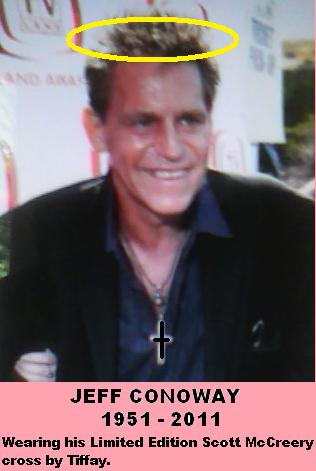 Jeff Conaway, the messed up star from Grease and Taxi died today at a hospital in Encino, California but the trouble is that every article that has covered Conoway's illness and subsequent death can't get the facts straight.  Some say he died from an overdose and others say that he died from Pneumonia while still other say that he was taken off life-support.   What the hell is the story?
We asked this writer from Hollywood.  He knows a lot of scientific stuff — read his bio and look for him in other articles.—->Dave Matt.
First reports were that Conaway suffered a bad overdose and that he was doing better.  Then they said that he had pneumonia and a blood infection and was put into a medically induced coma — then they said that he arrived at the ER in a coma.    This goes on and on and on in circles and every which way you can concoct the coma/pneumonia/overdose/life-support scenario.
The truth is that none of the media outlets know what the hell happened to Jeff Conaway but that didn't stop them from reporting.
The good news is that prior to his death, Jeff Conaway had time to purchase the fabulous Scott McCreedy cross that is being sold for $17,000 by Tiffany.  Reports are that his doctor — er —I mean he was clutching it at the time of his passing.
What a bunch of jerks — why report on someone's illness when you don't know what the illness is?  What scum bags — anything for a story.
CORRECTION:   In the photo, the name of the Jeweler shoud read "Tiffany" –