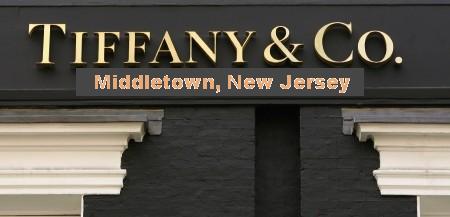 The riverside home of rocker Jon Bon Jovi and properties of his Navesink River Road neighbors were burglarized by a Beachwood man accused of heisting more than $500,000 in jewelry from the homes over the past month, police said.  It pays to be a fake farmer along this stretch of New Jersey's Beverly Hills because a lot of these "farmers" have an awful lot of jewelry.
Nicholas J. Tracy, 21, of Clubhouse Road in Beachwood, was arrested Wednesday, after a burglar alarm was tripped at a home in the 400 block of Navesink River Road, prompting Patrolmen Ryan Riffert and Carl Roth to respond to the scene, according to Detective Lt. Stephen Dollinger.
The patrolmen searched the home to discover Tracy hiding in a third-floor bathroom, Dollinger said.
Following an investigation by Detectives William Strohkirch and Peter White, Tracy was charged with burglarizing Bon Jovi's $22.25 million, 15-acre estate along the Navesink River on April 3, where he grabbed jewelry belonging to Bon Jovi's wife Dorothea Bongiovi valued at $100,000, according to documents.
Tracy is also accused of burglarizing another home on March 14, netting jewelry valued at $103,912, and another neighbor's home on April 1, when he grabbed $300,000 in jewelry, court records reveal.
Tracy is charged with four counts of third-degree burglary and three counts of second-degree theft. He was remanded to the Monmouth County Jail in Freehold Township on $100,000 bail with no option to post 10 percent, as set by township Municipal Court Judge Richard Thompson.