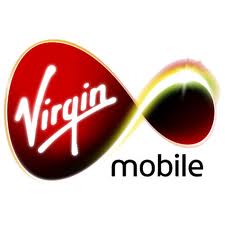 This is NOT an AD — it's what we know to be true.
Virgin Mobile cell phone service is better, cheaper and cooler than Verizon Wireless and you are not tied down by any plans. 
Simply put, Verizon Wireless, once the great cell phone company of the world, sucks big time now and treats its customers the way AT&T did before they nearly went out of business because of ineptitude and arrogance.   
TheDamienZone.com has gone through all the literature and our conclusion is that for a tiny bit more than half the price and one tenth the hassle, you can have better phone service with Virgin Mobile.  It's no wonder Verizon was so generous with us folks who had a contract run out last year — they knew that as soon as we saw what Virgin had to offer, we would dump Verizon in a second.   Now we here at TheDamienZone.com are stuck with Verizon for another 16 months or until somebody bails us out of our shit contract with our shit phones  that never work and have shit service.   SCREW YOU, VERIZON WIRELESS — Here is a link to Virgin Mobile — this is not an ad or a commercial — we make no money off of showing you this.  http://www.virginmobileusa.com/shop.html