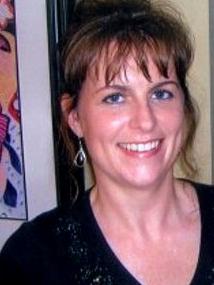 Human bones found in the woods of Northern Georgia have been positively identified as those of a woman missing since 2009, authorities announced today. Kristi Cornwell was confirmed through her dental records.
The remains were found on New Year's Day by a passer-by in Union County, nine miles from where the 38-year-old former corrections officer disappeared on Aug. 11, 2009. The suspicion by police has been that Cornwell was kidnapped while talking to her boyfriend on her cell phone as she walked along a rural road near her parents' house. He reported to authorities that she said a car pulled up alongside her and he overheard a struggle as she screamed, "Don't take me!" just before the phone went dead.
Police believe there is a link between Cornwell's case and an incident a week before her disappearance in which a woman escaped an attempted abduction in Ranger, N.C.
Last January, authorities are said to have received a letter from "a concerned grandmother" that said the suspect in both cases looked similar to her grandson and the vehicle description matched his, but that she wanted to "give my grandson the benefit of doubt until proven otherwise," according to the Atlanta Journal-Constitution.
In May, Atlanta police killed a man in a standoff whose car was close to the description of the one in Cornwell's disappearance. He also lived near where she was when she went missing.
Her mother had posted a video plea on a website dedicated to her safe return. Her family has not made a statement, a cause of death has not been announced until later today, and while there's probably never a chance that they'll ever be at peace with the loss of their daughter, hopefully they can find some kind of closure now that they know she's been found. Although the reality is, how do you ever recover from the loss of a child — period — and then knowing that yours disappeared and was likely murdered? It's too heinous to think about, and presumably Cornwell's parents are in the hearts and thoughts of all other parents at this most difficult and tragic time.