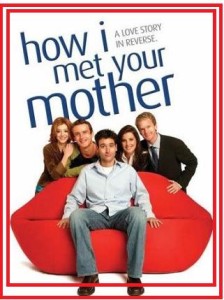 How I Met Your Mother is headed for the end of the season, and a lot of viewers are really upset, but lighten up because next season will be great.  But will there be a next season?  Some people are worried that the show is being cancelled.
According to one Hollywood insider, the show will not be cancelled.  As a matter of fact,  How I Met Your Mother is getting amped up a few notches and there will be a few surprises in store for everyone next season.  This cray cray writer of an even more cray cray show on BlipTv, How I Met Your Mother will have a super season in the fall with a lot of big time celebrity guests showing up in a few very special episodes.  See here —–> http://www.imdb.com/name/nm3834680/?ref_=sr_1
"That show's going nowhere but up.  They've got some great writers on there and if I wasn't tied down to my current show, I'd try to get on that bus big time."
The Damien Zone agrees, and we like that writer cause his middle name is Damien so it's like family.  So you folks out there in TV land don't have to worry because How I Met Your Mother is not getting cancelled.  It's getting bigger and better !!!