"MDA could have done the gentlemanly thing by separating their association with Jerry Lewis.  They could have honored him in a public forum, genuinely thanking him for his efforts and his love for Jerry's kids, and introducing the new guard — a passing of the baton, so to speak."   [Edward Osler]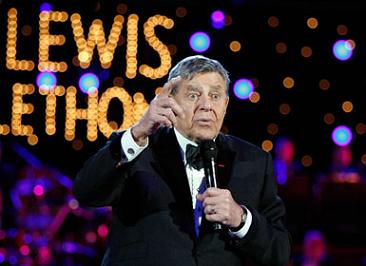 I have never been totally disgusted with the changing of the times or in this case, the changing of the guard. 
Jerry Lewis, the actor, the comedian, the director, the Broadway star, the Humanitarian – has been the voice of MDA in front of the camera and working tirelessly for the organization behind the scenes since 1966 — 45 years of working for a disease strikes at the bodies of children and adults alike. 
I agree that the executives working for MDA today know nothing of what Jerry Lewis has accomplished for MDA.  They know nothing of his 45 YEARS of being involved with an organization that went from an unknown little disease to a disease for which he and his peers have earned — more than 2 billion dollars.  Nobody has done this much for any crusade. 
Sadly, MDA has kicked Jerry Lewis to the curb.  They IGNORED his efforts for the last 45 years.  And that SUCKS — big time. 
And what of Jerry Lewis?  Is he simply to suck it up and forget everything he has accomplished?  We should honor Jerry (and Ed McMahon and everyone associated with MDA since 1966) not turn our backs.
What I would like to see is all of Jerry's Kids, past and present, converge at MDA Headquarters, asking that Jerry be reinstalled as MDA Spokesman. 
I am 62 years old and have been watching the JERRY LEWIS LABOR DAY TELETHON since 1966.  I have contributed money because Jerry Lewis moved me with his caring.
I celebrate Jerry Lewis and I genuinely appreciate everything he has done for MDA and for Show Business alike.   My name is Edward Osler.  My e-mail is EddieLee1949@aol.com
Thank you for listening.
NOTE FROM TheDamienZone.com:  THIS IS A LETTER FROM A READER WHICH I  DECIDED TO PUBLISH AS A FEATURED ARTICLE ON TheDamienZone.com.   It also appears as a comment on this piece I did last week http://thedamienzone.com/?p=5056