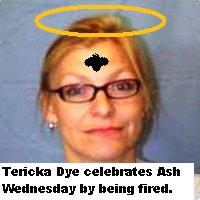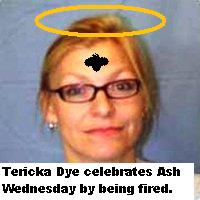 This week, Tericka Dye resigned from job as a teacher in St. Louis because a rat bastard student ratted her out as a former porn star.  The student is a rat bastard and will always be a rat bastard.  This is the kind of person who lives only to make other people miserable — a real nasty kid — a bad seed.
Dye, 38, is a former pornstar who ventured to California at a young age, and like so many kids she ended up in the porn business.  She starred in the "Major Slut and "Butt Brats" for which she won a Golden Globe beating out James Franco for Best Anal Bottom in a Supporting Role.
After that she went to college and joined the Army.  She then went on to become a school teacher — a science teacher and a volleyball coach.  She got fired from teaching in 2006 after she whored herself out on Dr. Phil — so she kind of deserved to be fired that time.
Now, five years later she was back teaching at an out of the way school, but one little rat squealed on her — the rat couldn't have known but the rat's jealous scummy mother probably did — rats! 
Dye has taken a leave with pay and will not return to the school in the fall.