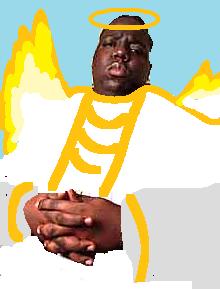 The case has been re-opened after thirteen years and there are rumors that police are closing in on a suspect — a shocker!
According to CNN, investigators are back on the cold case thanks to the formation of a task force made up of members of the Los Angeles Police Department, the L.A. County District Attorney's Office and the FBI. An anonymous law enforcement source close to the investigation told CNN that the case was "reinvigorated" several months ago thanks to some new information.
For now, though, that information is not being revealed because it is part of the ongoing investigation by the local and national task forces. A spokesperson for the L.A. County District Attorney's office declined to comment on the CNN report.