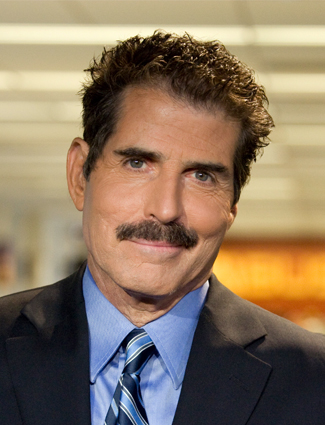 TheDamienZone feels that John Stossel represents everything that is right about American journalism.    He doesn't have a stupid political agenda, and like TheDamienZone, he is ALWAYS RIGHT!  For that reason, we have elected him to be our very first "Man Of The Year."
John Stossel joined FOX Business and FOX News in October 2009. His show, "Stossel," airs on the Fox Business Network on Thursdays at 8 p.m. ET.   For those of you who like to mock Fox News, let it be known that FOX is the only network fair enough to allow John Stossel to air his spot on reporting.  
He is the New York Times best-selling author of "Give Me A Break" and "Myths, Lies and Downright Stupidity." His "Give Me a Break" commentaries take a skeptical look at a wide array of issues, such as education, the economy, parenting, and more.
Stossel has received 19 Emmy Awards. He has been honored five times for excellence in consumer reporting by the National Press Club. Among his other awards are the George Polk Award for Outstanding Local Reporting and the George Foster Peabody Award.
Stossel is a 1969 graduate of Princeton University, with a B.A. in psychology.
READ ALL ABOUT JOHN STOSSEL HERE: http://en.wikipedia.org/wiki/John_Stossel