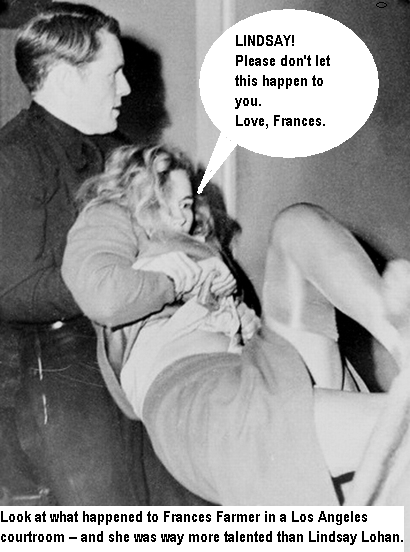 LINDSAY LOHAN DIDN'T GET A BAD LAWYER, THE LAWYER GOT A BAD CLIENT.  THIS IS ALL STARTING TO LOOK VERY FRANCES FARMER-ISH.   THE FAULT LIES WITH LINDSAY, HER  PARENTS AND THAT RONSON FAMILY OF CELEBRITY SEEKING PARASITES.
BASICALLY THE WHEELS  OF SELF-DESTRUCTION GOT INTO HIGH GEAR WHEN THAT SVENGALI, LESBIAN PARASITE SAMANTHA RONSON AND HER SCUMMY FAMILY WORMED THEIR WAY INTO LINDSAY'S WORLD IN AN ATTEMPT TO MAKE CAREERS FOR THEIR UNTALENTED SELVES. 
WHY DOES THIS GIRL SURROUND HERSELF WITH SUCH LOSERS?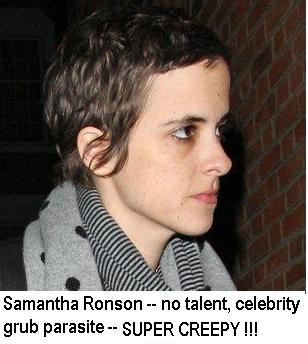 __________________________________________________________________________________________________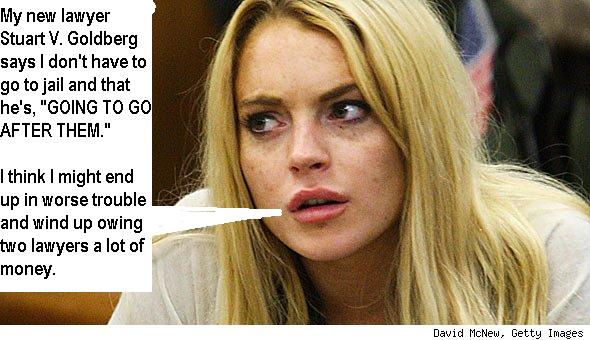 Lindsay Lohan might have been sentenced to 90 days in the slammer last week by an angry judge, but that doesn't mean the troubled young actress is going down without a fight.
"Lindsay has no intention of going to jail," a friend of Lohan's tells me. "The only thing that Lindsay did wrong was hire the wrong attorney and now she has fixed that."
Lindsay tried at first to placate the court by using an Africa American woman attorney, but that didn't work out and now she's going with a Jewish one.  Why didn't she go for the Jew in the first place — any idiot knows that —  Even Mel Gibson.
Lindsay now has a new attorney, Stuart V. Goldberg, who has arrived in Los Angeles from Chicago claiming, "We're going after them."
Lindsay is supposed to surrender to the court by July 20, but now that her new lawyer is in place, sources tell me Lindsay is confident she won't have to spend a minute in jail — just a year or so.