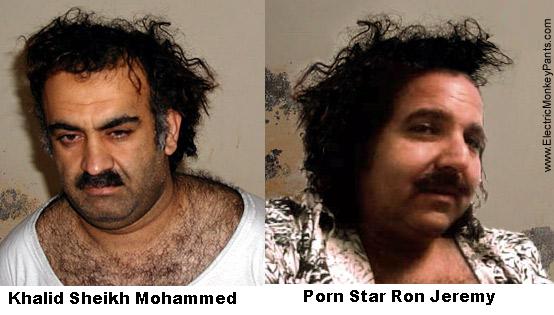 "America's First Lady is so happy that they found Bin Laden's stash of porno magazines, that at the last minute she has invited porn legend Ron Jeremy to recite passages from some of the porn and to display some of the more lurid images to a special audience of art folks who have also gathered to hear rapper Common talk about the innocence of Joanne Chesimard," said a source close to the First Lady.
TheDamienZone learned from sources that while the President does not feel that the public is ready to see the graphic images of a dead Osama Bin Laden,  he does feel that America is ready to see and hear some filthy but culturally diverse Arab porn. 
The White House staff was very excited to see this porn, and word was that some Senators and Congressmen, Republicans and Democrats alike,  actually felt sorry for Bin Laden when they saw that some of the porn had not even been used.  
"I think the Navy Seals should have let Bin Laden go into the bathroom for one last private moment, " said a former congressman who refused to be identified but sources say that it looked a lot like Gary Condit or that other guy who did stuff in airport bathrooms.
 It is reported that Bin Laden did say, "I don't care what you do to me, but please take care of my porn."  White House staffers have denied that Bin Laden said that but it was reported that the gunfight lasted 40 minutes because Bin Laden was hiding behind mountains of porno magazines that even the best military projectiles were unable to penetrate.
White House staffers were so overwhelmed with the amount of porn they found stashed under Bin Laden's bed and throughout his compoud that they had a hard time figuring out who could best  read from and display the porn photos and stories in a kind of performance art setting to help celebrate the Fisrt Lady's Night of Art and Poetry.  The final decision was made to hire Ron Jeremy. 
"Mrs. Obama chose Ron Jeremy as the porn presenter because she thinks that he is cute and fuzzy and he reminds her of Khalid Sheikh Mohammed," said a source close to The White House.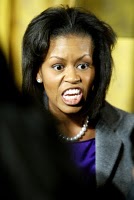 "And what better way to have a lyrical reading of this great treasure trove of what is essentially art from cultures as diverse as the Taliban and Al Qaeda, than to use a washed up American porn star as dupe to elevate the cultural significance of Arab porn.   It's truly a great moment for the White House and for the world of art."
President Obama left the job of picking out the porn  program to Congressman Barney Frank who spent hours combing through the porn  but then left the Navy base in disgust saying that the Republicans had removed all the copies of Arab Playgirl and that he would not be part of a partisan-porno reading regardless of how important it was for the White House's program for propagating the arts in America.
"This is supposed to be about the Endowment For The Arts,"  fumed Frank.  "I don't see any aroused guys, do you?"
An interesting note to all of this was that the US Military had to release the truth about the special Blackhawk Helicopter that was left to burn at the Bin Laden compound.
"There was nothing structurally wrong with the Blackhawk," said a source close to  the military.  "It was so loaded with porn, however, that it could not get enough lift to take off.   We're talking about a lot of porn.  The decision was made to burn the porn and the helicopter.  Stories about the helicopters advanced technology were overstated.  We burned the porn because we just didn't have time to unload it — and why should we let somebody else get something like that?"
The reading will consist of excerpts from Penthouse and Playboy, of course, and then some of the more fringe magazines will be read from.  According to officials, these seemed to be the more used ones and thus it would imply that to understand the art and culture of the terrorist leader, we should also understand the porn he liked best. 
"I think Mr. Jeremy will close with a reading from Giant Boobs of Istanbul — the January 2008 issue that is so hard to find and is considered by The White House to be an artistic treasure," said a White House spokesman.
"Also there will be a slide show and oral presentation from the classic 1980 Arab porn magazine, later a film called,  Disneshdina Does Dislamabod. 
 "Congressman Barney Frank, despite his partisan anger, has insisted on launching an inquiry into an investigation into how Osama Bin Laden might have used some of the various novelty items that were found along with the pornographic magazine, DVDs and VHS movies.   He feels that it is artistically and culturally important for the youth of America to know that there are some sexual needs that are common to both heterosexual and homosexuals and that there is nothing wrong with toys just as long as you put them away when you're done so nobody trips over them."
This terrorist porn reading and slide show is one of the greatest moments in the history of the White House as far as the propagation of the arts is concerned.  
Here are some comments from people close to The White House.
"Although images of nude men were lost in the Blackhawk fire, we still feel that this will be a great achievement for the National Endowment for the Arts ," said Barbara Boxer from her hot tub somewhere in Sequoia National Park.
"I think this is a great moment for both poetry and pornography," said convicted cop killer Joanne Byron Chesimard (aka Assat Shakur) from the top of her jungle treehouse deep in the forests of Cuba where she has had to hide out and write junky poetry and ghostwritten books for almost 40 years.  "I never thought I would live to see the day when art would achive this kind of greatness and I'm glad that a few New Jersey State Troopers didn't get to see it."
"I Love porn,"  said former indigenous terrorist Bill Ayres.  "As a matter of fact, I would like to make a bomb out of porn that will explode and send pieces of naked people enaging in sex throughout the whole United States.  Perhaps a few innocent people will be killed but it will be worth it for the sake of art and poetry and porn."