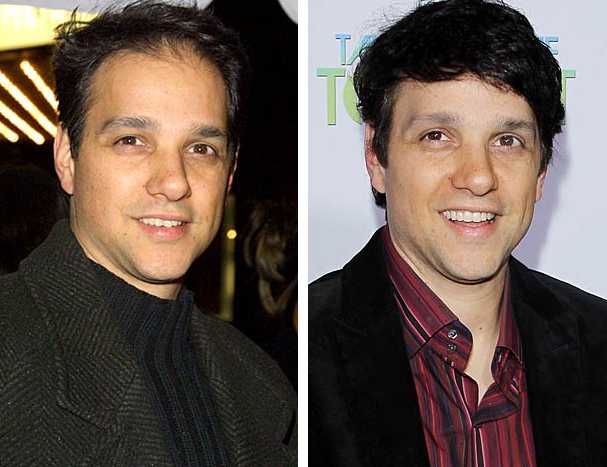 Ralph Macchio isn't always dancing with the stars and he isn't always wearing his toupee either.  TheDamienZone caught Ralph without his frontal hairpeice on and asked him some questions.
TDZ – We see you're not wearing the front piece of your hair.  Does it bother you that we took a picture of that?
MACCHIO – What hairpiece?
TDZ – The one you wear when you are on Dancing With The Stars.
MACCHIO – I have no idea what you're talking about.  I just woke up.  This is bed head.
TDZ — yeah, whatever.
SCROLL DOWN FOR PICS