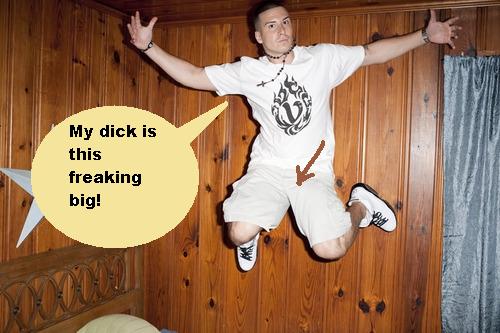 Penis size on MTV's Jersey Shore seems to be the talk around town lately and according to the girls who put out at The Surf Club, Mike The Situation is the smallest– about 5 inches and not fat, Ronnie Ortiz Magro is the fattest and chunkiest and about 6 inches, Pauly D's is the most perfect shaped and stands at 7 inches.  Vinny Guadaginino weighs in as the big gun with a penis rumored to be close to nine inches and very fat.   That was no big mystery because it was joked about amongst the women and Playgirl offered him a lot of money to pose.  Not sure if he accepted the offer to be on this show.
http://www.imdb.com/name/nm3834680/
 <—– His name might be in the credits by now.
I wonder who is interested in these statistics?   LOL  But that's the real info.