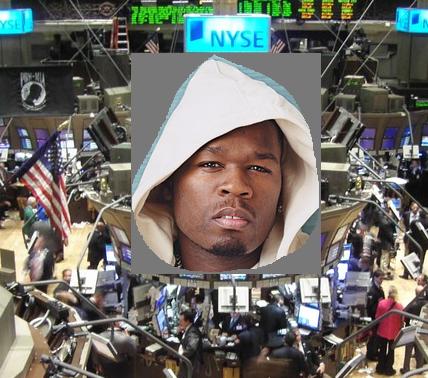 The 35-year-old celeb, 50 Cent helped pop the shares of a no-name penny stock company he's invested in by 290 percent yesterday after chatting it up this weekend on Twitter, the social-networking site.
"You can double your money right now. Just get what you can afford," Jackson tweeted about H&H Imports, a money-losing venture out of Clearwater, Fla., that owns TV Goods, a marketing firm recently founded by Kevin Harrington.
"They are no joke get in now," Jackson told his 3.8 million Twitter followers about TV Goods, which Harrington founded in 2009. It merged with H&H in May.
Jackson received 30 million shares of H&H in a private placement last October, including a series of warrants granting him the opportunity to cash in as the stock rises: at 15 cents, 25 cents or — no kidding — 50 cents.
For some of the warrants, he only has to put up 10 cents a share, according to a recent regulatory filing.
Earlier this month, Jackson also "personally endorsed" a line of mobile audio products TV Goods had gained marketing rights to that are made by another Florida company, Sleek Audio, H&H said. Jackson talked up the headphones when he appeared on TV last week from the Consumer Electronics Show in Las Vegas.
Jackson's reps didn't return a request for comment.