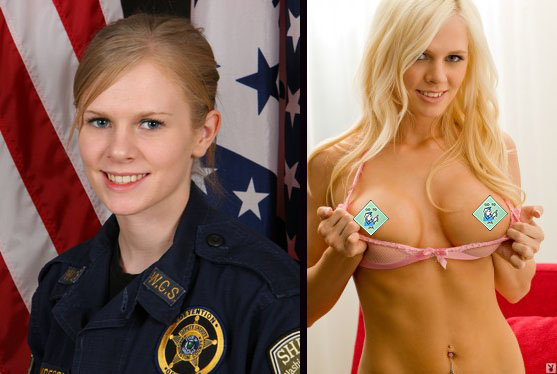 Jessie Lunderby, 47, who posed for Playboy photos only to lose her job as a jail officer, is dominating multiple Year in Review summaries of the biggest news scandals of 2010. Jessie Lunderby was the detention officer at an Arkansas jail who found out that posing for Playboy pictures, whether or not you disclose it to your employer, might amount to a violation of one's employment code of conduct.
 This week, Jessie Lunderby is being remembered as among the news scandals in which the public supported the employee despite what the employer eventually ruled on the situation. The scandal broke in June 2010 when Arkansas news reported that a Washington County prison guard had been placed on  paid administrative leave. At issue was a Playboy Magazine spread.
Maj. Rick Hoyt of the Washington County sheriff's office confirmed news that Jessie was the employee under an internal investigation.
Jessie Lunderby Pictures Set 1
Jessie Lunderby Photo 1
Jessie Lunderby Photo 2
Jessie Lunderby Photo 3
Jessie Lunderby Photo 4
Prison officials were quick to denounce Lunderby's photos as a violation of workplace codes of conduct: conduct unbecoming an officer or employee, not getting permission for off-duty work, not engaging in certain types of jobs, and a policy addressing sexual conduct.