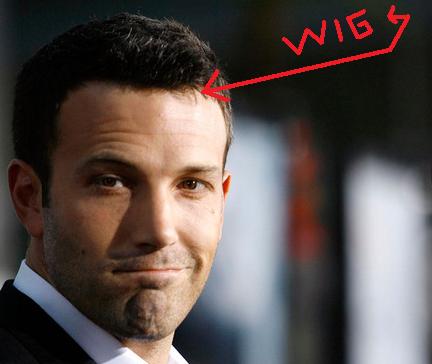 Ben Affleck appeared today on dopey NPR (National Public Radio) and denounced the high salaries that many business exectuives are earning. 
Despite the fact that Affleck's argument is about 4 years behind the trend, he still manages to be an asshole of the highest order.   
"If an executive makes $40 million a year he is poor, hour per hour next to Affleck," said Jenny Freny of the National Board of Directors Association. 
Affleck should just shut his fucking shit-ass  mouth because he is a stupid asshole.   His acting stinks, and he contributes nothing worthwhile to the economy because his films lose money, and he's  a fucking retard.
By the way — hour for hour, Affleck makes more money than any corporate executive — and ALL of his movies fail — THEY ARE BOMBS!
SHUT UP AFFLECK — YOU ARE AN ASSHOLE!!!!!!
Below are the salaries he got for his piece of shit movies — he has made much more since this list was issued, but lately he has no jobs because he sucks ass.  
 He just got paid $250,000 for merely entering a new casino and shaking a few hands.  At that rate he would make way more than any exec in history — $250,000 for a few minutes!  That's about $300,000,000 a year just for being a stupid actor with no talent.
| | |
| --- | --- |
| Hollywoodland (2006) | $2,800,000 |
| Jersey Girl (2004) | $10,000,000 |
| Paycheck (2003) | $15,000,000 |
| Gigli (2003) | $12,500,000 |
| Daredevil (2003) | $11,500,000 + gross participations |
| The Sum of All Fears (2002) | $10,000,000 |
| Changing Lanes (2002) | $10,000,000 |