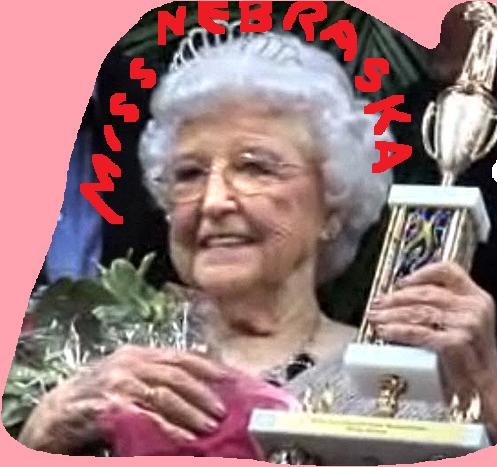 A 17-year-old Nebraskan too young to cast a ballot has captured enough votes to win the Miss America crown, kickstarting her hopes of going to law school and eventually becoming a politician.  She is also the oldest looking teenager in the USA and perhaps in the whole world.
"There are tunisian desert farm girls who look younger than she does and even those people you see on ships going to Ellis Island in the early 20th century looked younger than she , butshe hopes there is world peace and that everyone has god in their hearts,"  said an anti-aging specialist who is working closely with the New Miss America.
"I want to be there making sure that I stand up for what's right, stand up for integrity and honesty," Teresa Scanlan told The Associated Press on Saturday night after becoming the first Miss America from the Cornhusker State.  I know I look like I am in my thirties but I will produce a Hawaiian birth certificate to prove that I am only 17.
She won a $50,000 scholarship and a year's reign in one of the most visible positions any young woman could seek.