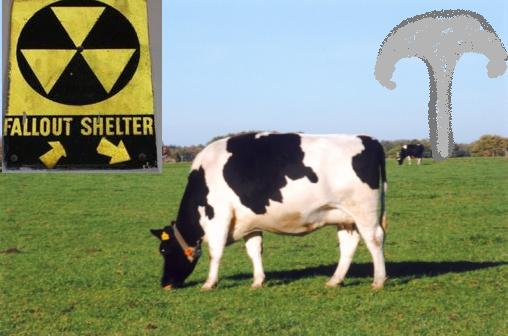 In the first sign that contamination from Japan's stricken nuclear complex had seeped into the food chain, officials said Saturday that radiation levels in spinach and milk from farms near the tsunami-crippled facility exceeded government safety limits.  
Minuscule amounts of radioactive iodine also were found in tap water in Tokyo and elsewhere in Japan — although experts said none of the tests showed any health risks.
The discovery came as officials said the crisis at the nuclear plant appeared to be stabilizing, with near-constant dousing of dangerously overheated reactors and uranium fuel, but the situation was still far from resolved.
"We more or less do not expect to see anything worse than what we are seeing now," said Hidehiko Nishiyama of the Nuclear and Industrial Safety Agency.
Japan has been grappling with a cascade of disasters unleashed by the 9.0-magnitude earthquake on March 11. The quake spawned a tsunami that ravaged Japan's northeastern coast, killing more than 7,300 people and knocking out cooling systems at the Fukushima Dai-ichi nuclear plant, causing the complex to leak radiation.