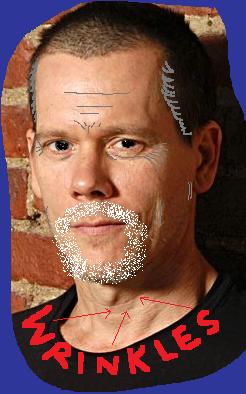 Kevin Bacon looks old and his head is getting very long and stretched out.  His nose is getting more pushed up and he is starting to look like a Halloween mask.  His pants never fit him right and he looks like he has horrible breath.  His hair is always messy and he looks like white trash.
My father is a gay cop and he said all these things about Kevin Bacon to his friend when my mother left the room to go get chips and dip.
Signed: Crystal-Gayle  Emmigiano 
Long Valley, New Jersey Elemntary School – Grade 5, age 10.