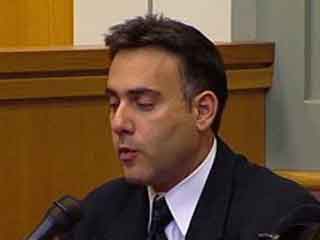 After two days of Christ Koulis' death, it has been confirmed that the cause of his death was a heart attack.
It was early Friday morning when the former plastic surgeon from Nashville Christ Koulis 42, died at the Northwestern Hospital in Chicago.
Chris Koulis was charged of killing his model girlfriend Lesa Buchanan in 2007. He was charged with unlawful negligence and providing her illegal drugs, whose overdose took her life.
A video tape that showed Koulis injecting Buchanan with drugs a week prior to her death cemented the charges against him and at the time of Buchanan's death, Koulis was on probation, but later was set free of the two year sentence court ordered him.
According to Koulis's lawyer, David Raybin, Koulis was under stress because of the accusation he was facing following the murder of his girlfriend. This might have led to a drastic heart attack that took his life, although he was optimistic that he will win his appeal.
source: All Voices