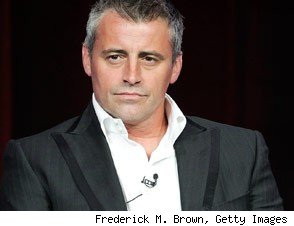 "We are not sure if it's a blessing or a curse," said Dr. Mark Kick of Harvard Medical School.  "So far the transition has been gradual and painless, but that could change as Mr. LeBlanc starts to lose his sense of identity.  We will have to play a wait and see game."  You can view more pics  if they are still up here —>.  Dave Matt Pics.
Dr. Kick was talking about former "Friends" star, and everyone's favorite Joey Tribianni, Matt LeBlanc, who, for some unknown reason is beginning to change into America's fifteenth President James Buchanan.
"I need a new career anyway," said LeBlanc.  "If it means that I have to be the 15th President of the United States — well I guess there could be worse careers.  I was offered a new sitcom last week but for some reason I vetoed the plan.  Normally I would have either accepted or refused, but this time I vetoed the idea.  I knew then that somthing was wrong.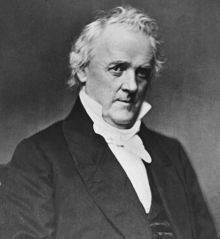 When questioned about his sexuality, a touchy subject that haunted President Buchanan for most of his life, LeBlanc said that he wasn't sure. For 15 years in Washington prior to his presidency, Buchanan lived with his close friend, Alabama Senator William Rufus King. King became Vice President under Franklin Pierce. He became ill and died shortly after Pierce's inauguration, just four years before Buchanan became President. Buchanan and King's close relationship prompted Andrew Jackson to refer to King as "Miss Nancy" and "Aunt Fancy", while Aaron Brown spoke of the two as "Buchanan and his wife."
"I guess if America is ready for a black President, it's ready for a rumoured to be gay President," said LeBlanc as he put on his leggings and nightcap.  "There were rumors about me too before I began to change into James Buchanan.  I guess it doesn't matter — just as long as you don't call me Joey.