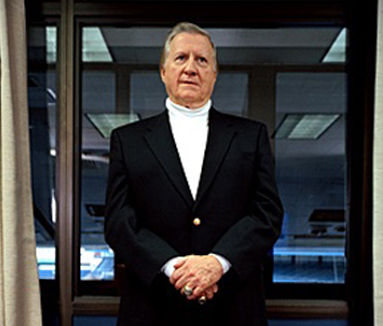 BECAUSE HE IS DEAD, PEOPLE SEEM TO HAVE FORGOTTEN THAT THIS GUY WAS A ROTTEN SON OF A BITCH.  WHY ALL THE MAUDLIN SENTIMENT?  HE NEVER DID ANYTHING TO BENEFIT ANYONE BUT HIMSELF.   IF YOU KNEW HIM YOU WOULD HATE HIM.  HE WAS A CHEAP, LYING, WHEELING AND DEALING JERK-OFF.
NOW HE PROBABLY THINKS HE CAN GO TO GOD AND BROKER A DEAL — MAYBE TRADE LUCIFER FOR BEELZEBUB. 
FUCK HIM — THROW THE DIRT ON THIS SACK OF SHIT — IT'S ABOUT FUCKING TIME.