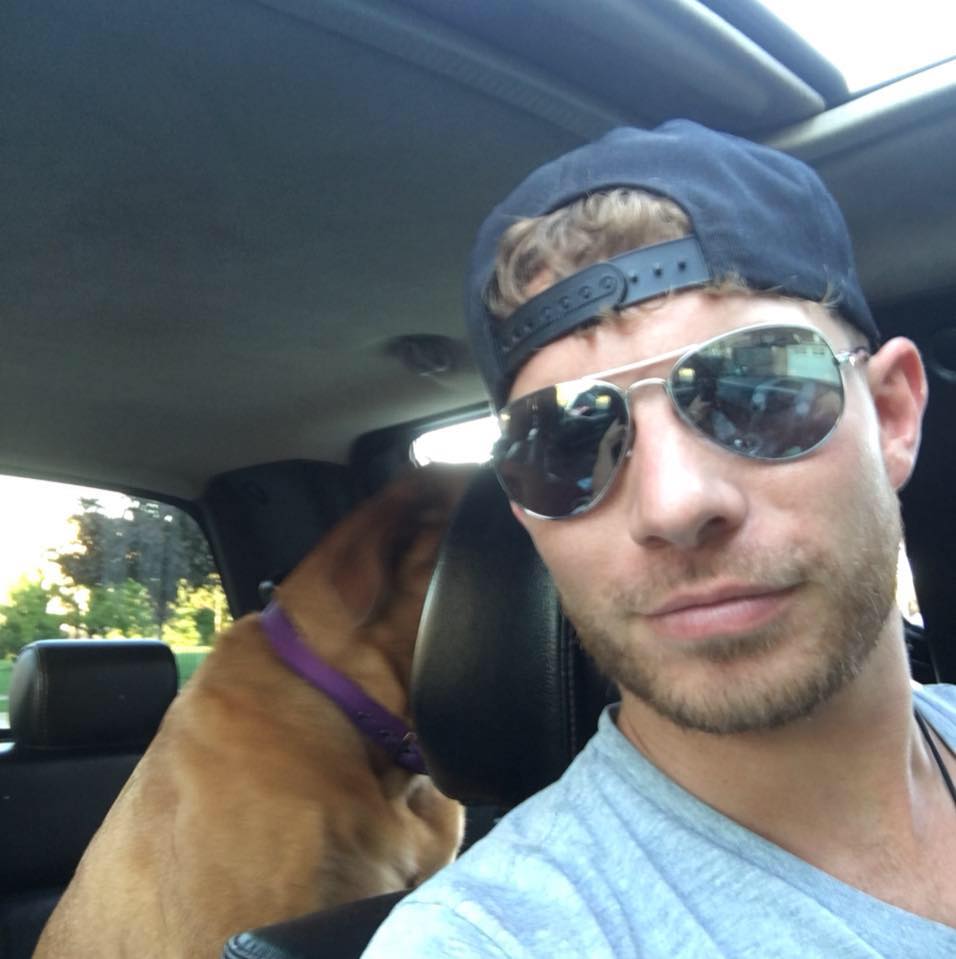 Mike Smith From Renewal By Andersen TV Commercials Voted HOTTEST GUY IN CANADA
His name is Mike Smith and his face appears on your TV at least ten times a day because he does the Renewal By Andersen commercials that usually air during cable news programs like Fox News or CNN.
What started out as an ordinary job in home improvement has landed Mike the title of HOTTEST GUY IN CANADA – an award given out by an organization of Canadian college girls (and a few guys) that calls itself M.S.A.S. or the MIKE SMITH ADORATION SOCIETY.
"It started out with myself and a few of my friends at school and then one thing led to another," said MSAS founder Judith Traherne, a 20 year-old psychology major at Evergreen College Scarborough in Toronto, Canada.
"I was like, oh my god, the renewal by Andersen guy is so hot, and then I called my friend Dora, and then she called her friend, and before you know it, we all were saying the same thing about Mike Smith."
Miss Trahern continued:
"Okay, I used to watch Fox News or CNN at dinner because my father always puts it on in the kitchen, but then my mother and him fight about stuff that's going in the United States that has totally nothing to do with Canada or Hollywood, so I don't usually pay attention.
"But then one day I saw a commercial with this older lady talking to this hot guy about windows or something. I kind of didn't really get a close look but I could tell he was hot even though I wasn't paying attention. Then the commercial kept coming on over and over and I finally got a good look at him.
"I didn't know it, but all the girls at my college thought the same thing. They saw the TV commercial too. Then, one day we were cramming for finals, but all we really did was talk about Mike Smith from the Renewal by Andersen commercials.
"We totally stalked him in social media and then we all failed the class, which sucks because you don't want to fail, but the guy is so hot.
"So then, me and my friend Dora started this club and we thought it would just be a few of us, but when people saw what we were doing, it got big. It turned out that a lot of people in our school thought he was hot. A few of my guy friends signed on and they use the excuse that they can meet hot girls this way, but I totally know they just think that Mike Smith is hot and, you know, whatever. I'm a psychology major so I totally know they're just not ready to accept that they're totally gay, but the more the merrier, and it's all good. "
The Damien Zone was able to put the pieces together.
It seems as though some young students from Evergreen College Scarborough saw a guy on TV commercials and thought he was hot. Then they found that everybody in the whole school thought he was hot. So, they formed a club. But what does this club do? Does it have a mission statement? What?
We asked one of the clubs male members, 21 year-old Marcel LeCoque who is majoring in fashion and design.
"What does the club do? Duh, we don't 'DO' anything," said LeCoque.
"We just think he is the hottest guy in Canada so we made this trophy and then we're going to have a party after the whole virus thing is over and we will give him the trophy. Oh my god, I hope he doesn't get the virus. That would so suck.
"I don't even know what I joined because you can tell that he's totally straight and no guy has a shot with him but there are a lot of hot guys in the MSAS club, so I have a shot with them even though they say they are not gay and that they just joined to meet girls. Like, yeah, right. Tell me another one, mister.
"I have had a lot of action in my life since I joined MSAS because all these guys who joined are totally two-beer queers and I cash in on that. Yeah, I guess it would be hot to be with Mike Smith because he totally is the hottest guy in Canada, and he has a good job with the windows and all, but if you aim high like that you're bound to get shot down. I just joined to meet closet guys who say they aren't gay for Mike Smith. I mean, Yeah I would sleep with Mike if he asked me, but since I joined this club, I'm like a total slut and there's no way I want a relationship now. I'm like, okay, you were hot…..NEXT!"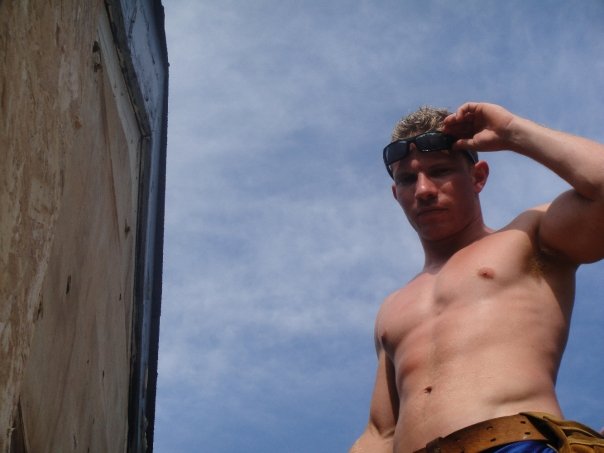 The Damien Zone contacted Mike Smith and he gave us this statement:
"I am honored that they think I am the hottest guy in Canada, and I see this award as a stepping stone to a career in Hollywood. Right now I'm just doing the Renewal By Andersen thing but I have been contacted by a few talent agents in California. I'd like to be an action star or something like that, but if you watch the commercials, you can see that I'm not really good as an actor yet. It's like I am reading the lines. You wouldn't believe how long it took me to memorize the lines, but I will get acting classes and I know basically that I am kind of hot I guess. "
What about that award and that trophy. Will Mike actually go and accept it after the Covid-19 Lockdown?
"Yeah, I would totally go. What guy wouldn't go to a college where all the girls think I'm hot. It would be fun and I look forward to it. "
For more pics of the hottest guy in Canada, you can click here.