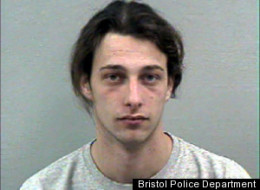 THIS IS A TRUE STORY.
A Connecticut man is accused of fatally stabbing his buddy and injuring three others at a party Saturday night after a dispute over flatulence.    It seems he was cutting so ,many farts and when he was asked to stop by a woman who smacked him, he came back to with a knife to do some more cutting.
 Not so silent and unfortunately deadly
 Marc Higgins of Bristol was "farting throughout the evening" and so offensive to a woman there that she eventually slapped him, according to one party-goer, who, while anonymous, did have "a fart smell surrounding her general area.  According to fart-enveloped party-goer, the enraged man left the party but returned with a butcher knife, another knife and a BB gun. The 21-year-old then fatally stabbed his friend Matthew Walton, also 21. 
He also is accused of stabbing two other men and a woman. Their conditions or why Higgins stabbed them was not reported. 
This party may have been a gas, but there was one gas that was not welcome — that's for shit sure.
Marc Higgins was arrested for stabbing four and killing one. Court documents say Higgins, who witnesses described as "very drunk," stormed out of the party, then came back and started stabbing people indiscriminately.
According to court documents, police were called to 126 High St. late Saturday after a 911 caller reported a stabbing. When officers arrived, they found Walton in a first-floor apartment badly wounded and unresponsive. A woman, Sandra Ranger,18, also was suffering from serious stab wounds. Both were taken to Bristol Hospital, where Walton was pronounced dead. Police later learned that two others, David Klett, 19, and Tyler Basso, 18, had also been stabbed but went to the hospital on their own.
The documents say Higgins told police he was upset after being ridiculed and wanted to teach people that they shouldn't mock him.