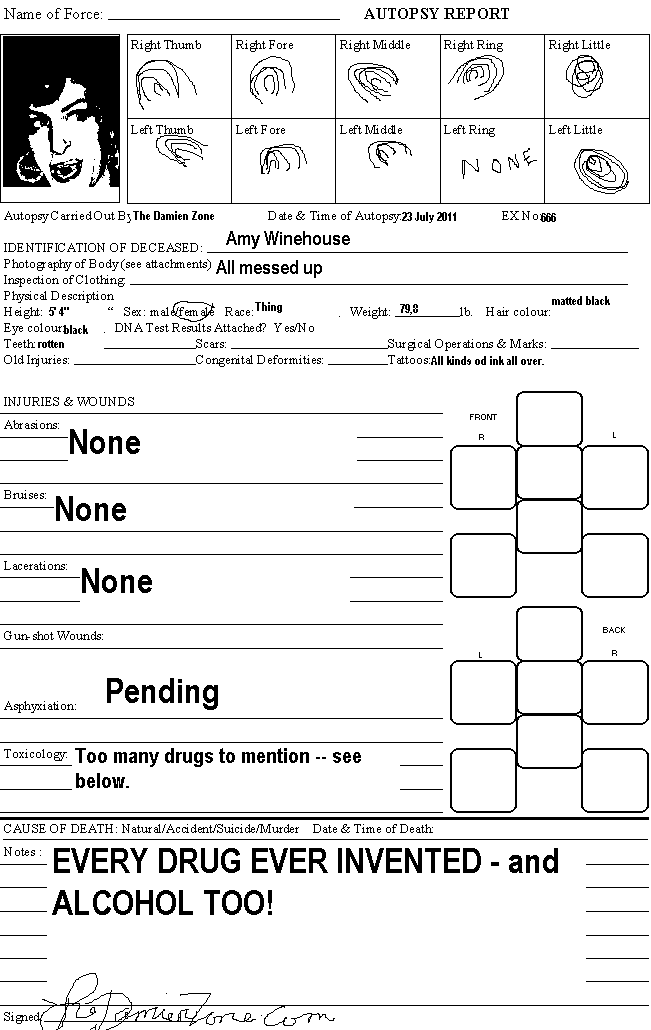 AMY WINEHOUSE — AGE 27 — CAUCASIAN FEMALE
Height:  5 Feet 4 Inches
Weight:  82 pounds.
Internal organs:  Heart enlarged, Lungs all full of crack smoke and debris, kidneys ruined, liver was not found.
Toxicology:
Heroin — 500% higher than the lethal does
Cocaine — 900% higher than the lethal dose
Valium, Klonopin, Ativan, Dalmane, Tranxene, Restoril — all over 1000% lethal dose
Morphine Derivitives:  Too many to mention and all far above lethal doses.
AMY WINEHOSE IS DEAD AND THEDAMIENZONE.COM IS GOING TO TELL THE RESULTS OF OUR AUTOPSY.  THIS IS OUR OPINION OF WHAT THEY WILL FIND.