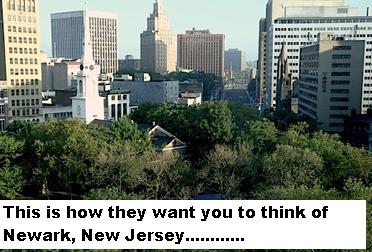 Doctors say a starving dog that was found discarded and near death at the bottom of an apartment building trash chute in New Jersey is making a remarkable recovery.  Newark is a shit hole in northern New Jersey and the states largest city. 
Newark likes to say that it has undergone a renaissance but in reality it's a dangerous, gang-infested, filthy, unsafe ghetto dump!  Cory Booker, the mayor of the shithole, likes to tweet and twitter about what a great job he is doing — he's full of shit — the city is one of the scummiest and most dangerous cities in the USA.  The schools are full of stupid kids and stupid teachers —  Twitter that! 
The head of Garden State Veterinary Specialists, where Patrick the pit bull has been treated for prolonged starvation and other health problems, says the staff was surprised Patrick survived the ordeal.  Pitbulls are the victims of inner city drug addicts and gang members and the usual filth.
The dog was brought to the veterinary hospital's emergency room in Tinton Falls in March. He was so emaciated and dehydrated he couldn't stand or walk.
A Newark woman has pleaded not guilty to animal abuse and abandonment charges.  She's probably a crackhead whore with ten kids by different fathers and everybody in the whole picture is on welfare.
When it comes to Newark, NJ, USA the only living things worth caring about are the animals because the people are sub-human.
Patrick's plight has garnered followers all over the world, who track his daily progress online.