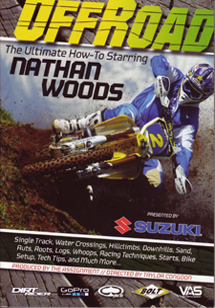 A top off-road motorcycle racer died Friday from injuries suffered in a crash during practice at Honolulu Hills Raceway in Taft, Calif., according to published reports.
 Nathan Woods, 32, was preparing for the opening round of the World Off-Road Championship Series (WORCS) this weekend. He was airlifted to a hospital and pronounced dead after crashing on the motocross portion of the track, the Taft Midway Driller reported.
"Today off-road Racing lost one of the greatest off-road champions ever to throw a leg over a dirtbike," WORCS announced on its website.
Woods, from Paso Robles, Calif., was the winningest rider in the history of WORCS, and had won two championships.
.
He is survived by his wife, Amanda, and sons, Nate and Braxton.