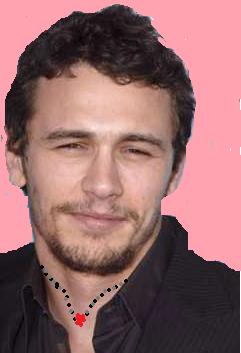 TheDamienZone.com believes in the old Shakespearean chestnut, "Many a truth is spoken in jest" — plus we just think that he's gay anyway.
James Franco says 'Maybe I'm just gay': The actor gave a tongue-in-cheek answer as part of a longer quote to Entertainment Weekly in response to the endless rumors that frequently playing gay roles must mean he's a homosexual.
James Franco was awfully convincing as James Dean — and we all know about him—right?
"I can't talk now," said the hurried actor.  "I am on my way to visit Elton (John) and David(Furnish) to see their new baby. "