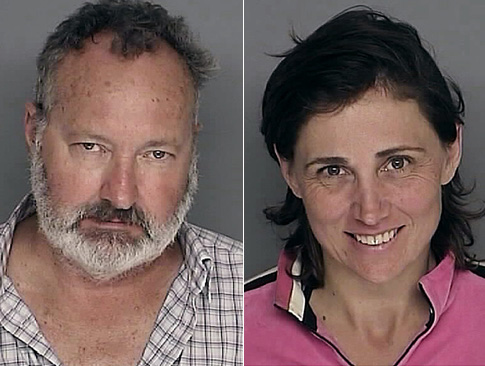 The truth has finally come out that the the CIA has secretly been using Snooki and her husband, TVs Joey Lawrence, to stalk and destroy Randy Quaid.  This follows a month-long ruse where Snooki was believed to be herself hunted by the CIA for being a primitive human who was seeking to spread her cave man DNA throughout NJ.
"It has come our attention that Snooki was just a patsy,"  said Hollywood CIA man, Sheldon Hartunis.  "They pretended they really were after Snooki, but in reality, they were after Randy Quaid.   This is why they put Snooki way up in the mountains of Maine and then said that she had been captured.   Being in Maine put her close to the Canadian border and within easy reach of Randy Quaid."
Evidence proves that Snooki alone was not strong enough to take down Quaid and his wife so the CIA married her to Joey Lawrence with the hopes that the two of them would offer enough manpower to overcome the 270 pound Quaid.  Former President Jimmy Carter was in on the plot as well but a spokesman for carter said that he was not available for comment.
Sarah Palin had been reporting on the Snooki story for Larry King, but recently she had totally stopped mentioning Snooki and had switched to other topics.  Palins change of venue is what tipped off Quaid and the Canadian Government.
Palin will talk about this on tomorrows episode of Larry King Live.