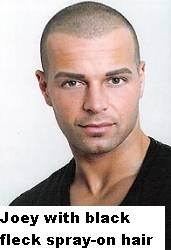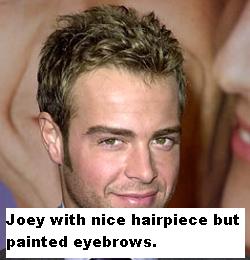 "Jersey Shore" star Snooki will marry actor Joey Lawrence in a ceremony officiated by the CIA at a top-secret mental hospital in Eastern Long Island, New York where Snooki has been held since her escape from Grover's Island and subsequent nervous collapse.  The hospital was originally built to house UFO aliens if and when they should arrive.  Some people say that there have been aliens there for years and others say that it's all baloney.
"They really messed this girl up," said investigator  Benjamin Switchy who thinks he and partner Sheldon Hartunis work for the CIA. 
 "Once the cops in Seaside Heights found out that Snooki was a primitive humanoid creature, they really started to treat her bad.  Regular cops don't realize how important it was to treat Snooki with kindness, but the CIA is giving her a husband to comfort her.
" Of course she was trying to devilishly spawn more primitive humans, but she is not aware of what she is doing.  Her IQ might be hovering at 45 or 50, but you can't go by that because mine is 53 and I'm a CIA man.  You never know what part of the brain does what."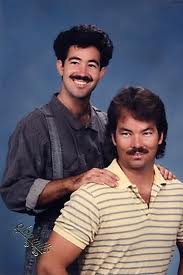 Joey Lawrence was hand-picked by the CIA because he turned out to be a good citizen despite claims that his spray-on copper hairline was being used to smuggle copper and radon out of the country. 
"The spray-on hairline was purely cosmetic and was not a threat to national security," said imaginary CIA guy Sheldon Hartunis.  "But as soon as Mr. Lawrence saw his painted hair in the premier episode of his new show, "Melissa and Joey" he lost his mind and ended up in the same mental ward as Snooki. 
"It wasn't long before Snooki smelled him and started to ask for him.  The doctors introduced them and now they are a mating pair.  Of course they have both been sterilized without their knowledge and no progeny will come from this union, but they don't know any better and it makes them happy to be together.  Snooki even manicures Mr. Lawrence's hairline with her mascara and eyeliner.   The institute will make this union official when they legally marry the two TV celebrities in a private ceremony."
Snooki was originally arrested in Seaside Heights for fighting or something, but then it was discovered that her DNA was that of the ancient species, Australopithecus and that she was inserting her eggs into girls in Seaside Heights and then setting them up on dates with Guidos.  Snooki's plan was to turn to the whole human race into a Guido-Australopithecus hybrid.  The CIA caught wind of this and took her to Grover's Island, the place where, according to misfits and Atheists, the government created AIDS to kill poor people.   Snooki escaped from Grover's Island by jumping 6,000 feet from the island to the mainland. 
Authorities were   not   aware that her deformed body and weird legs were actually designed much the same way as a flea's body.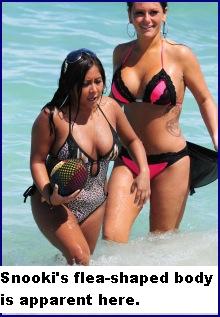 "If you see Snooki up close, you can see that she is indeed shaped like a flea," said actor Leonard Nimoy who is now working with the CIA on a project dealing with UFO's.   "I know what it is like to be identified as a non-human hybrid but I can only imagine the pain that Snooki has endured as a real one.  Joey Lawrence, on the other hand, is the product of a bad agent, a bad manager and a bad make-up advisor.  There are many ways a person can lose one's mind."
Hopefully this ends the saga of Snooki and Joey Lawrence.  It was starting to get boring.